Do you need mini digger hire in the Shrewsbury or Shropshire area?
If you are asking which digger or dumper hire is right for you, then contact Shropshire Groundworks today.
Mini Digger Hire
Hiring a digger or a dumper can be a confusing process. Luckily, our knowledgeable team are on hand to guide you through the process.
A mini digger is a handy piece of machinery. Whether you need some excavation work for your DIY project or you require significant groundwork, mini digger hire is a cost-effective way to get the work done.
The hire of a mini, micro or midi digger is a costly undertaking. So it is essential to choose the plant hire company that offers you the best deal. Remember that digger hire will cost more if you hire an operator and depending on the distance it needs to be delivered.
For this reason, you should always choose the digger hire company closest to you. If you wish to complete a construction project in the Shrewsbury or Shropshire area, then call Shropshire Groundworks today.
How Much Does It Cost To Hire A Mini Digger?
When you are considering excavation work, you will need to address the question 'How much does it cost to hire a mini digger?'
The first alternative is to assess whether you could complete the work without a mini digger at all. If you are working on a small DIY project, the cost of hiring a mini digger may become too excessive.
This would be the best way to save money, but there are many groundwork and construction projects where it will be unrealistic to complete the digging work with a shovel.
You will also need to consider how much the deposit is to hire an excavator plant. Mini diggers are expensive machines and require a significant deposit before you receive your digger.
Often the delivery charge and other costs are taken from the deposit. Once you return the digger, you will get the deposit refunded to your account.
If you would like to discuss pricing further, please contact us.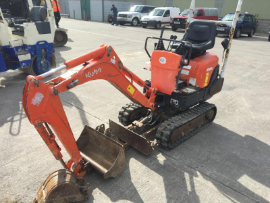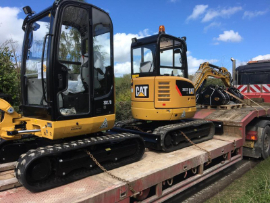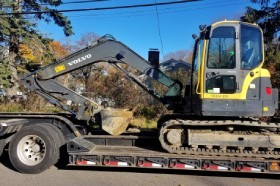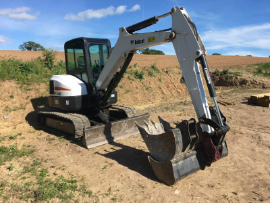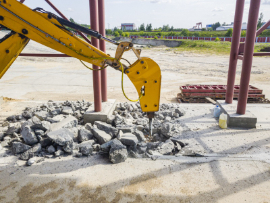 Concrete Breakers
£30-40 /day
Self Drive Digger Hire
Are you looking for a self-drive digger hire in Shrewsbury? You should first ask yourself, are you qualified to operate the machine yourself? Or do you need to hire a contractor?
If you are trained at operating a mini digger or excavator, then you will be able to reduce costs by working the machine. However, if you are not experienced operating a self-drive digger, you may end up losing money.
You may think that you can save money by operating the digger yourself. But this can prove harder than it looks. It often takes a great deal of practice to operate a mini digger efficiently. As a result, you may waste several days of your hire cost learning how to drive the excavator.
Sometimes hiring a trained contractor can be the most cost-effective solution. A skilled driver will be able to complete the work in a shorter time. This will reduce the number of days required to hire the plant.
Contractors are also good sources of knowledge. An experienced contractor can offer helpful information about soil disposal, drainage solutions and other project advice.
Micro Digger Hire
One way to save money on your micro digger hire is to choose the right size machine. Some jobs will only permit access to smaller diggers, and there needs to be enough room to manoeuvre. A larger digger will also come with a higher hire rate.
It can be tempting to hire the largest digger available. This is rarely the most cost-effective option. A smaller digger will be more economical and cost less to hire. You should discuss your requirements with our hire team to find out which mini digger is best suited to your needs.
Remember that you will usually be able to get a discount on the fixed day rate if you hire a digger for a longer period. If you are not sure how long the project will take, it is safer to hire the digger for a day longer than expected at the reduced rate.
Small Dumper Hire
A small dumper hire offers a solution to all your site clearance and landscaping needs. Shropshire Groundworks offer a range of dumpers for hire at the best prices. We can provide the perfect dumper hire for you. Contact us if you require straight skip, swivel skip, hi-tip, tracked or wheeled dumper trucks.
We can deliver the following mini dumpers to your site for site clearance or construction in Shrewsbury or Shropshire:
6 Tonne and 9 Tonne Dumpers
Mini Dumper Hire Cost
We offer the most competitive mini dumper hire cost in Shrewsbury. A mini dumper is a heavy duty plant used to transport landscaping and construction materials over a variety of ground types. A mini dumper can be tracked or wheeled depending on the terrain. This means that they can overcome harsh site conditions.
A heavy duty dumper trucks offer an increase in traction for gradient climbing over a range of surfaces. For smaller confined spaces, you may benefit from a skip loading dumper. The skip loading dumper makes it easy to move materials in a restricted area. The dumper can lift 1 tonne of waste materials for transporting and tipping.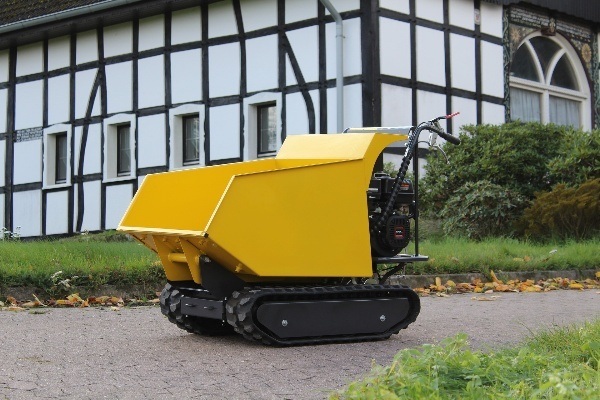 Track Barrow
1/2 Tonne
£40 /day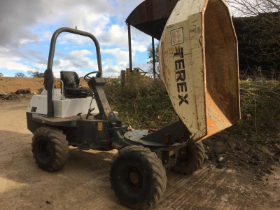 High Tip
1 Tonne Dumper
£40 /day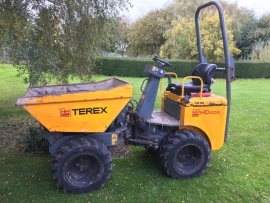 Midi Dumper
3 Tonne
£40 /day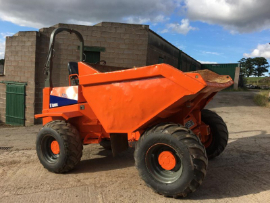 Dumper
6 Tonne & 9 Tonne
£50 /day
Mini Tracked Dumper Hire
If you require mini tracked dumper hire for local projects contact Shropshire Groundworks. Our self-drive tracked dumpers offer the most efficient way to move materials from construction or groundwork projects.
The beauty of a tracked dumper is that it can operate in any terrain whatever the weather. This provides a cost-effective solution which will not be delayed due to rainy conditions.
If you suspect that bad weather could affect the ground on your site, then a tracked dumper may be the perfect choice for you.
Dumper Hire Near Me
Shropshire Groundworks offer dumper hire throughout Shrewsbury and Shropshire. Whatever the size of your DIY or construction work, our dumper hire services offer a convenient way to move loads within restricted areas. Ask us about which size dumper will best suit your project requirements.
We offer a range of dumper plants of all strengths and sizes. If you are in need of efficient dumper hire services, contact us today. We have extensive experience providing dumper truck hire throughout the Shropshire area. Contact us to discuss your requirements.
Tool Hire Companies
We offer everything that you need for working safely whether you are working in the construction trade or a DIY project. We can deliver plant hire tools to your site when you need us. We also offer advice and demonstrations for using the equipment.
If you are looking for the best plant hire prices, call us today to get a quotation. We are your first choice for digging, lifting, excavation and access tool hire. We are here to ensure that your project runs smoothly and safely.
Lowest Plant Hire Rates in Shrewsbury
If you are looking for the best plant hire rates, contact Shropshire Groundworks today. Our diggers and dumpers are perfect to assist you with any building or groundwork that you are undertaking.
We offer excellent plant hire rates for the following tools and equipment:
Micro Mini Midi Digger Hire
Wood Chipper Post knocker Hire
Generator wacker plate Hire
Dumper Roller Telehandler Hire
Lighting tower compressor Hire
Long-term plant hire Shropshire
Along with our digger and dumper hire services, we offer a range of tool and plant hire services. If you would like more information about how our plant hire company can help you, please discuss your project requirements with our helpful team. Long-term hire rates are charged at the following:
For Monday - Monday hire charged at five days
For Monday - Friday hire charged at four days
All prices subject to VAT, delivery charge, cleaning charge if heavily soiled and fuel. Terms and conditions of hire apply.
Contact Us
Shropshire Groundworks offer the best plant hire services for Shrewsbury and Shropshire. Please use the below details or click the button below to contact us.
Phone: 01743 290 523